Anti-hyper-Pigmentation (Face) 4-Step System
₦ 86,000.00
The 4 Step Anti-Hyperpigmentation box contains the bare minimum standard routine all melanin skin should follow year round morning and night. Maintain, protect and improve your complexion, while clarifying pores and nourishing new layers of skin radiant skin.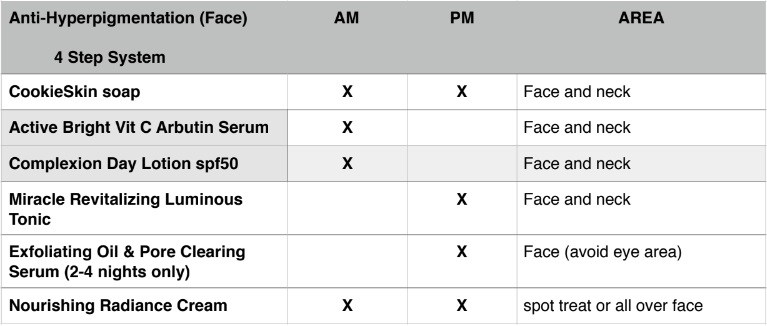 Skin issues: All skin types and colors that need to maintain and improve their complexion
while preventing uneven skin tone, dull skin and loss of radiance.
Problem areas: Face
Results timeline:
1-2 months — Restoration process takes place as skin begins to regenerate and look more vibrant.
2-3 months — skin looks visibly more even and radiant with original complexion naturally improved.